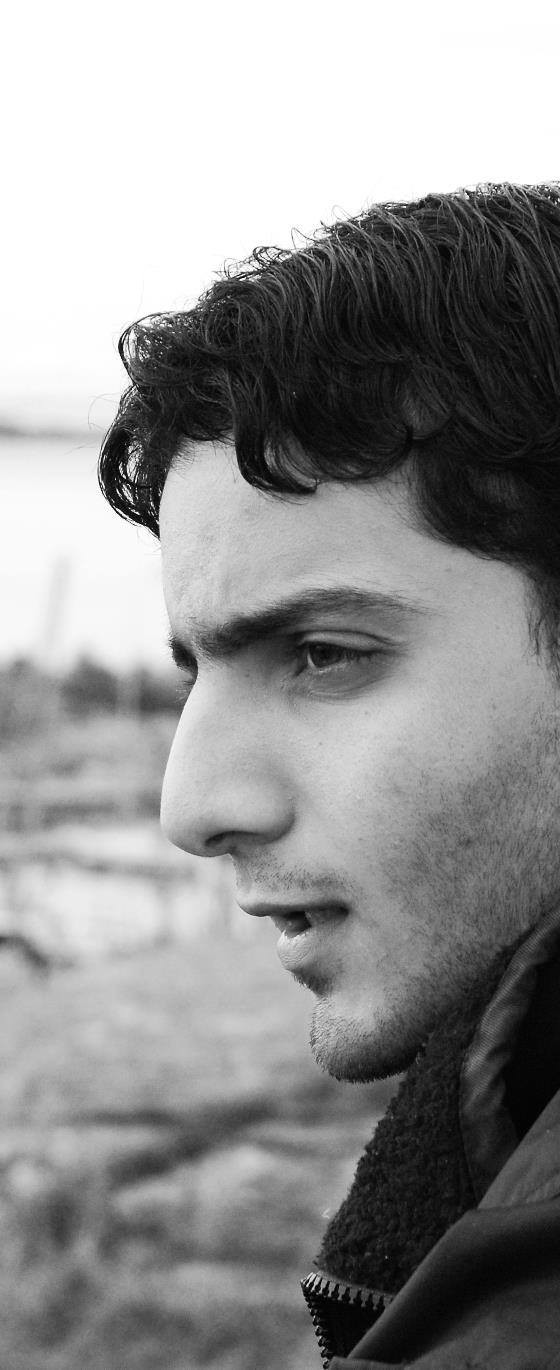 Help me reach my dream of studying journalism in France.
€ 2.354,00
donated of
€ 5.400,00
goal
Version française ci-après
My dream of studying journalism at university in my home country of Palestine was shattered due to arbitrary and unfounded arrests by the Israeli forces – a common occurrence for Palestinians in the Israeli-occupied West Bank. I now hope to fulfil my dreams by continuing my studies in France.
In December 2008, when I was only sixteen years old, Israeli occupation soldiers kidnapped me from my home at night. I had been studying hard for my last year of high school, the year when I would receive the grades university admission in Palestine depends on. Whereas I had a bright future ahead of me with an average of 95% before this arbitrary and unfounded arrest, I was only released from prison when it was too late for me to take my final exams, and instead had to take exams through the Red Cross without proper preparations, causing my grades to suffer severely.
Both my father and my brother have been taken from our home and sentenced to prison on fabricated charges, which put an additional emotional burden on me and my family during the time when I was attempting to finish school without losing a whole year. After my father was arrested, my priorities changed as I was forced to focus on working to help my family survive rather than on my studies. Arrests of Palestinian youth by Israeli forces during the last year of high school, often resulting in failed exams and a premature end to their formal education, is a common occurrence in the West Bank.
Since 2010 I have been intensively studying the English language in order to blog and report on what my family and the people in my village are forced to endure at the hands of the Israeli military. I try to spread the message worldwide of what the Palestinian people are facing on a everyday basis – facts that are often completely neglected in the international media.
Since 2011 I have been giving speaking tours in Europe and Australia to talk about the nonviolent resistance in Palestine and to illustrate the just struggle against an illegal Israeli occupation in occupied Palestine. I have been invited to dozens of conferences and various schools, universities, international institutions and parliaments; throughout this time I collected donations for those injured and imprisoned in the struggle, but never asked for campaigns for me personally.
As I have explored all possibilities in my home country for studying journalism, and did not succeed, I am currently in Paris studying French in order to follow my dream. In France, the grades I received in Palestine are no obstacle to pursuing my studies once I have completed French language courses.
I was accepted by Alliance Française ( http://www.alliancefr.org/en/individual-students/french-courses-2016 ), the only solution I found after several days of research, as I had arrived in Paris after the registration deadlines for some programs and others already had far too many applicants. I registered for an introductory course, at the time hoping to find work to be able to pay for my studies and living expenses, eager to begin the required series of French courses so I would lose no more time waiting and dreaming of starting my education. It has now been three months since I moved to Paris and began searching for work; I have run out of money, and now lack enough for housing, food, or even to return to Palestine.
I hope to take twenty-four weeks of intensive courses, to be able to pass the Delf B2 (French proficiency) exam after which French authorities would permit me to register for university. The French courses, levels A2 to B2 at Alliance Française, together cost 5,400 euros (225 per week).
Now that I have a visa to stay in France till until May 2016, which I can then renew for the duration of my studies, this is my last chance to finally begin studying. I have been struggling to begin my studies for seven years already, and it has been a very long road for me to get to France in order to follow my dream of studying journalism. Studying journalism will empower me, my work and activism. My ambition is to finish my education and return to Palestine to continue to fight for my people's rights, to defend and speak up for justice for the Palestinian people.
I don't want to give up my dream or let the occupation succeed in destroying it. My only hope now lies in your support, the support of all my friends and supporters and people who believe in freedom around the world!
Any help is highly appreciated and makes a huge difference, bringing me closer to fulfilling my dream of completing my education.
Thank you!
Saeed
Je m'appelle Saeed Amireh, j'ai 24 ans et je viens du village de Ni'lin, près de Ramallah, en Cisjordanie. Je suis l'un des organisateurs et participants du mouvement agissant contre l'occupation de la Palestine par Israël au sein de mon village. Mon rêve d'étudier le journalisme à l'université, en Palestine, n'a jamais pu se réaliser à cause d'une arrestation arbitraire par les forces israéliennes lorsque j'avais 16 ans. Je suis à présent en France, où j'espère trouver une solution pour réaliser mon rêve et poursuivre mes études.
En décembre 2008, alors que j'avais 16 ans, l'armée israélienne m'a arrêté, dans notre maison familiale, en pleine nuit. Je travaillais dur à cette période où j'étais en dernière année de lycée, pour obtenir de bonnes notes à mon examen final du « Tawjihi » (équivalent du Bac) : de ces notes dépendait mon admission à l'université. Ma moyenne étant de 95/100, je n'étais pas trop inquiet. Cependant, l'armée israélienne ne m'a relâché de prison qu'une fois qu'il était trop tard pour passer l'examen final. J'ai donc dû passer le « Tawjihi » par le biais de la Croix Rouge, qui organise des sessions exceptionnelles pour les jeunes dans des cas semblables au mien. N'ayant pas pu me préparer comme nécessaire, j'ai obtenu des notes plutôt basses empêchant mon accession à l'université en Palestine.
Mon père et mon frère ont tous deux été arrêtés et mis en prison pour des raisons indéterminées quelques temps après, ce qui a compliqué la situation pour toute ma famille. Après l'arrestation de mon père, j'ai dû revoir mes priorités et me concentrer sur le soutien de ma famille en travaillant, laissant par la même occasion mes études de côté. Les arrestations de jeunes au cours de leur dernière année d'étude est très fréquente en Cisjordanie, ce qui a pour conséquences de forts taux d'échecs aux examens et souvent une interruption prématurée de leurs études.
Depuis 2010, je me suis efforcé d'étudier l'anglais afin de tenir un blog pour rapporter ce que ma famille et mon village endurent de la part des forces armées israéliennes. Mon but est de partager avec le monde la situation vécue chaque jour par les Palestiniens. Depuis 2011, je participe à des conférences en Europe et en Australie pour parler de la résistance non-violente en Palestine et pour illustrer et expliquer notre combat contre l'occupation israélienne de la Palestine. J'ai été invité à plusieurs dizaines de conférences dans des écoles, des universités ainsi que dans des institutions internationales. Durant cette période, j'ai collecté des donations pour les blessés et les prisonniers Palestiniens mais je n'ai jamais organisé de campagnes de financement pour moi-même jusqu'à aujourd'hui.
Ayant exploré toutes les possibilités qui auraient pu me permettre d'étudier le journalisme en Palestine, sans succès, je suis désormais à Paris, où j'étudie le français, dans le but d'être accepté à l'université pour apprendre le journalisme. En effet, en France, mes notes du « Tawjihi » n'ont aucune importance pour une éventuelle admission, tant que je n'ai pas validé un niveau B2 en français.
J'ai été accepté par l'Alliance Française pour apprendre le français de manière intensive. J'espérais, à mon arrivée en France, trouver un travail qui me permettrait de financer ces cours. Cela fait maintenant trois mois que je suis à Paris et je n'ai toujours pas trouvé un emploi, ce qui me met dans une grande difficulté financière. Je souhaite assister à un cours intensif de français de 24 semaines pour passer le niveau B2, niveau qui m'autorisera à m'inscrire à l'université en France. Les cours de français du niveau A2 au B2 coûtent, en tout, 5 400 euros (225 euros par semaine).
J'ai un visa valable jusqu'à mai 2016, que je pourrai ensuite renouveler pour la durée de mes études en France. C'est ma dernière chance de pouvoir étudier le journalisme. Cela fait désormais 7 ans que je me bats pour aller à l'université, sans succès. Etudier le journalisme me donnera les clés et les capacités techniques nécessaires pour continuer à agir. Je veux en effet finir mes études puis retourner en Palestine pour continuer de me battre pour les droits de mon peuple.
Je refuse de laisser l'occupation israélienne détruire mon rêve. Mes espoirs dépendent maintenant de votre soutien et de votre confiance, du soutien de mes amis, de mes supporters et de ceux qui se battent pour la liberté des peuples partout dans le monde.
Chaque geste est grandement apprécié, et peut faire la différence, qui me rapproche chaque jour un peu plus de mon rêve.
Merci !
Saeed
---