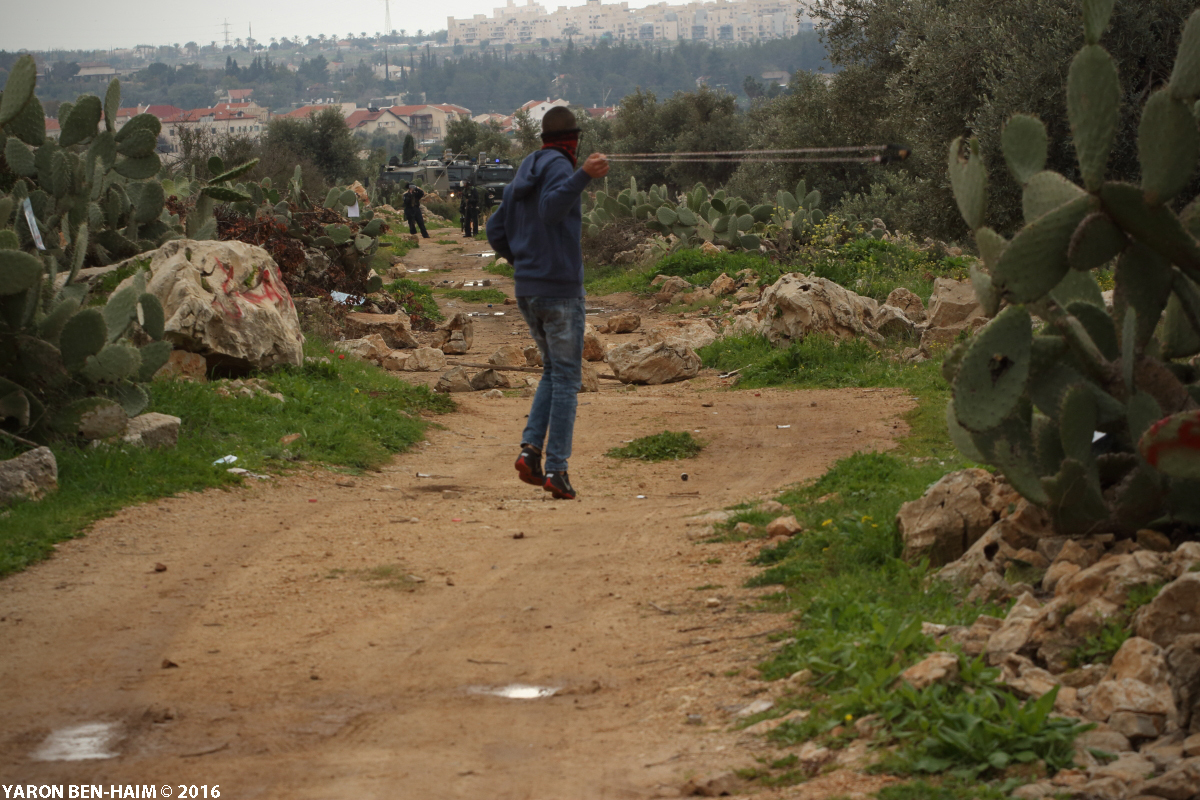 At 10 am in the morning of February 5th, five Israeli military jeeps invaded the village of Ni'lin from the south. They blocked the streets and prevented the farmers from gathering in the fields for the Friday prayer under the olive trees which is tradition before the weekly protest against the apartheid wall.
The soldiers started firing on everything that moved, even at children sent out by their parents to buy bread for breakfast. Tear gas canisters and shock grenades were fired directly at the houses of Mostafa Amireh's family. Dozens of people in the houses suffered the effects of the gas.
Mostafa Amireh is 87 years old and suffers from Alzheimer's disease. When the canisters came flying he was outside his house and fell in the clouds of tear gas. He lost consciousness and was immediately sent to hospital.
The soldiers kept firing tear gas and clashes with Ni'lin youth went on for more than an hour before the soldiers retreated away from the houses.
The villagers did not manage to pray under the olive trees this week because of the huge presence of of Israeli soldiers and snipers. Instead the prayer was held in the streets of the village before the protesters gathered to walk towards the apartheid wall. The villagers were joined by several Israeli peace activists and protesters carried posters and signs showing solidarity with the imprisoned and hunger striking journalist Mohammed Al-Qiq.
Al-Qiq was taken into administrative detention in November last year and has been on hunger strike for more than two months.
As soon as the soldiers saw the demonstration approaching the apartheid wall they started firing sponge grenades, rubber coated steel bullets and tear gas grenades directly at the protesters. The demonstration responded by closing the street using boulders to prevent the jeeps from entering the village. Their fears was that the soldiers would target people's homes at purpose as a form of collective punishment for the continuous resistance in Ni'lin against the apartheid wall.
The soldiers eventually broke through into the village which lead to clashes that lasted for approximately two hours. During the clashes one protester was shot in the head with a rubber coated steel bullet and dozens suffered from tear gas inhalation.